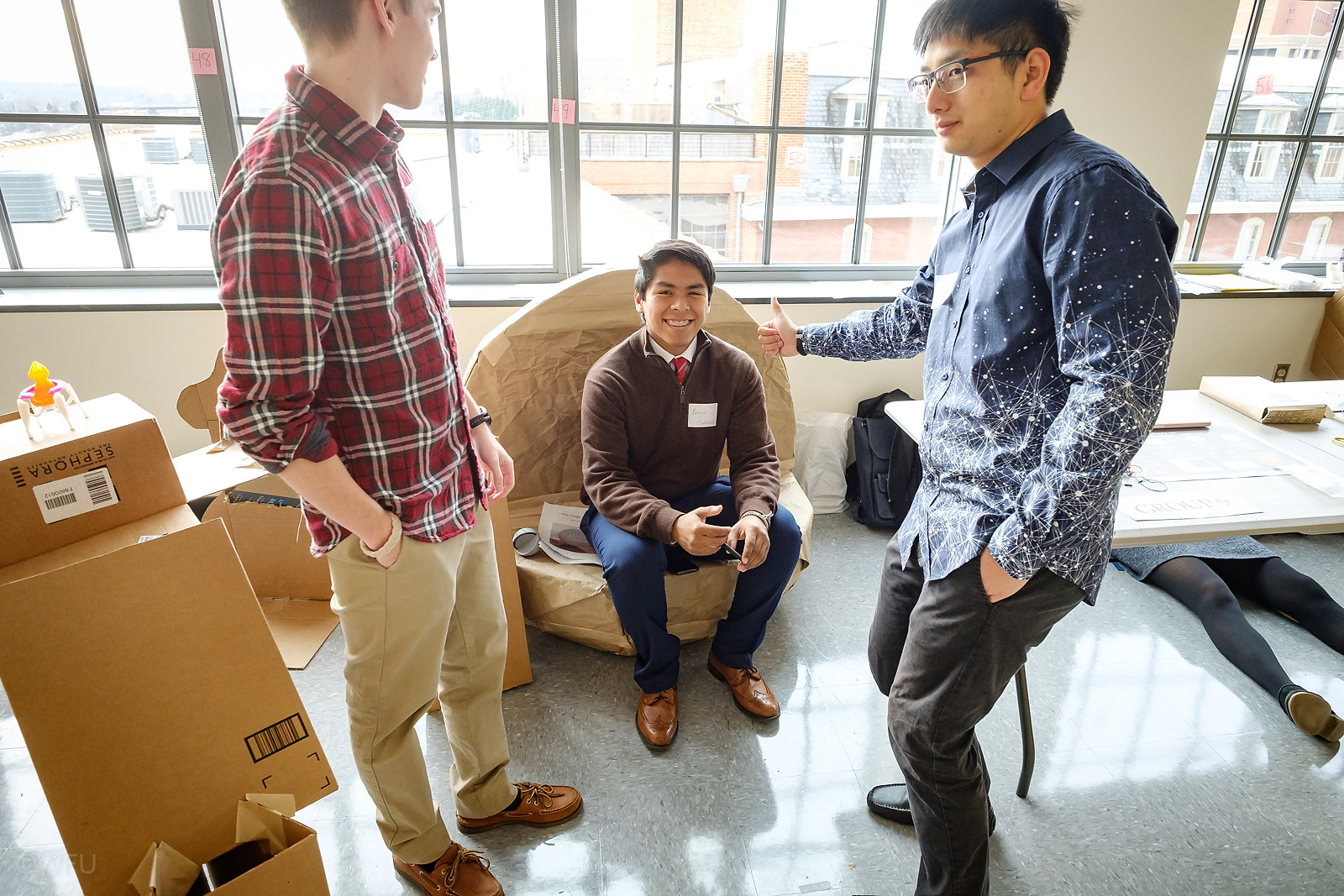 Have you ever wondered how micro-organisms move? Have you ever dreamed about making cities more livable? Have you ever had an idea for making solar power more reliable?
WE are Wake Engineers. Are you?
Engineering challenges today require more than simply a strong problem solving skill set. Today's engineer must be agile in identifying needs and opportunities that require the design and implementation of realistic solutions to real problems that impact real people. The ill-defined and complex problems facing humanity necessitate graduates who possess systems thinking and who can develop alternative solutions while engaging diverse partners. As a global society, we need liberal arts engineers today and in our future more than ever before.
A liberal arts engineer is able to incorporate fundamental knowledge and skills from a variety of disciplines, including the arts, humanities, and social sciences, into engineering practice. This breadth and depth of knowledge leads to innovation because the approach to problem finding and problem solving is integrative and holistic. The outcomes are more innovative and yield a more positive impact on humanity. This is a liberal arts engineer. This is the Wake Engineer.
Every engineering degree will challenge you. The real question is what kind of challenges you want to overcome, and who you want to become as you complete your undergraduate experience. If you want an authentic liberal arts education and an innovative hands-on, project-based curriculum, then Wake Engineering is the place for you. If you want an experience that will support you unequivocally in your journey to become an agent of change in our world, then Wake Engineering is the program for you. WE are for you.
Why a B.S. Engineering Degree?
This is the number one question we get — as well as the one we are most excited to answer.
Wake Forest is pioneering a new path for engineering education, with the nation's only B.S. program offered by an undergraduate-only department with a curriculum grounded in the liberal arts tradition at a research university.
Click here to download the Informational Booklet PDF

For More Information
Are you interested in learning more about our vision for the Department of Engineering or the B.S. Engineering degree at Wake Forest University?
Connect with us at: