Main Content
Our Mission
Our mission is to educate the whole engineer. The world today is a complex place, and the needs of society are ever changing. A new generation of engineers is needed to deliver sustainable solutions to humanity's most pressing challenges. Wake Engineering is committed to producing fearless problem solvers who are prepared to tackle these challenges. Our engineers will bring their broad perspective, entrepreneurial mindset, unyielding agility, and virtuous character to the task. We invite you to learn more about who we are and our unique approach to educating the engineers of tomorrow.
The Whole Engineer
We believe it is important for our students to bring their whole and authentic selves to the classroom, their education and all their pursuits. We view engineering as a science, as an art, as innovation and as a humanistic experience.
Wake Engineering is an innovative and integrated engineering program grounded in the liberal arts tradition. Wake Engineers share a common desire to positively impact the human experience.
Our Institutional Uniqueness
In the nation, there is one B.S. Engineering program offered by an undergraduate-only department with a curriculum grounded in the liberal arts tradition at a research university. That program is Wake Engineering. This unique combination of traits defines who we are, from the innovative engineering curriculum that we offer to the many ways in which we embrace the teacher-scholar ideal. Moreover, we embrace our University's motto of Pro Humanitate (For Humanity) as we strive to cultivate engineers who will fledge from our undergraduate program prepared to be positive agents of change.
"The people graduating from this program are genuinely able to see around corners, to help solve problems we haven't been able to solve, to bring that rigorous design approach and to build on a broad foundation of knowledge, not just one particular set of skills." Dr. Rogan Kersh ('86), Provost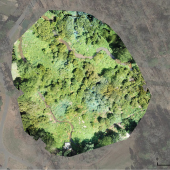 September 17, 2020 by Site Administrator | Department News, Research
As a Civil Engineer and Water Resource Management Specialist, Dr. Courtney Di Vittorio has a natural passion for using satellite imagery... Read More »
---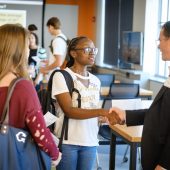 August 20, 2020 by Site Administrator | Department News
WFU ENGINEERING
VIRTUAL OPEN HOUSE
August 24, 2020 2:00-5:00pm
[caption id="attachment_983" align="aligncenter" width="600"]
First...
Read More »
---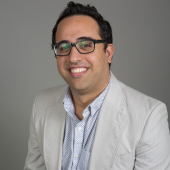 July 31, 2020 by Site Administrator | Department News | Undergraduate Research
In an effort to deliver therapeutic medication to peripheral vascular disease patients ( > 8 million individuals in the USA) without the... Read More »
---