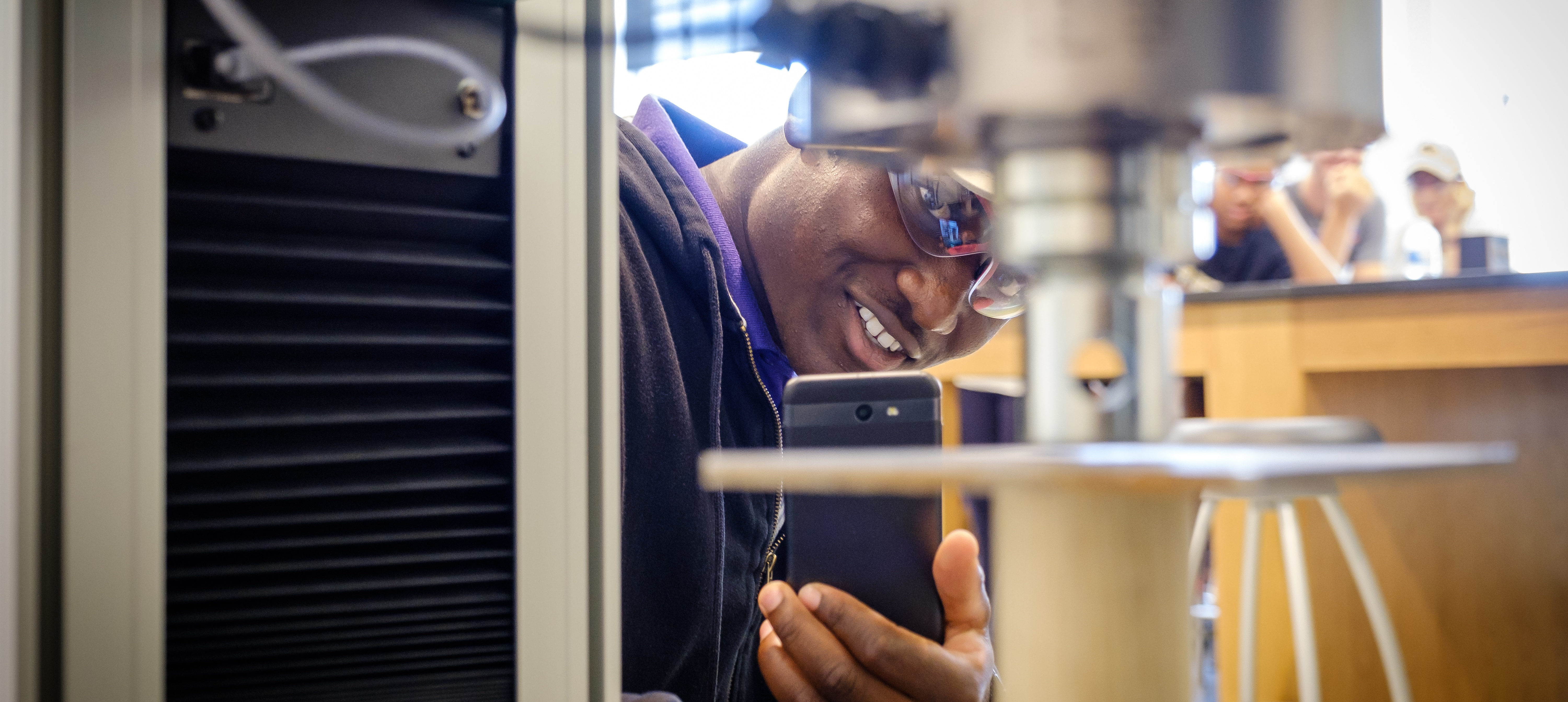 WE are Wake Engineers. Are you?
Who WE Are
Wake Engineering is a diverse community of students, staff, faculty, and affiliated stakeholders. WE are agents of change who practice authentic engagement of the liberal arts in our engineering practice. WE have our roots in every corner of the nation, and from countries around the world. Our student body is more than 40% female. Our staff were hand-selected for their exceptional professionalism and talent. And our engineering faculty have academic backgrounds that span the disciplines.
To deliver our B.S. Engineering program, we work side-by-side with faculty experts across the liberal arts, both here at Wake Forest University and from our broader community. Our approach is breaking silos so that we can build a better future for humanity.
WE are Wake Engineers. Are you?