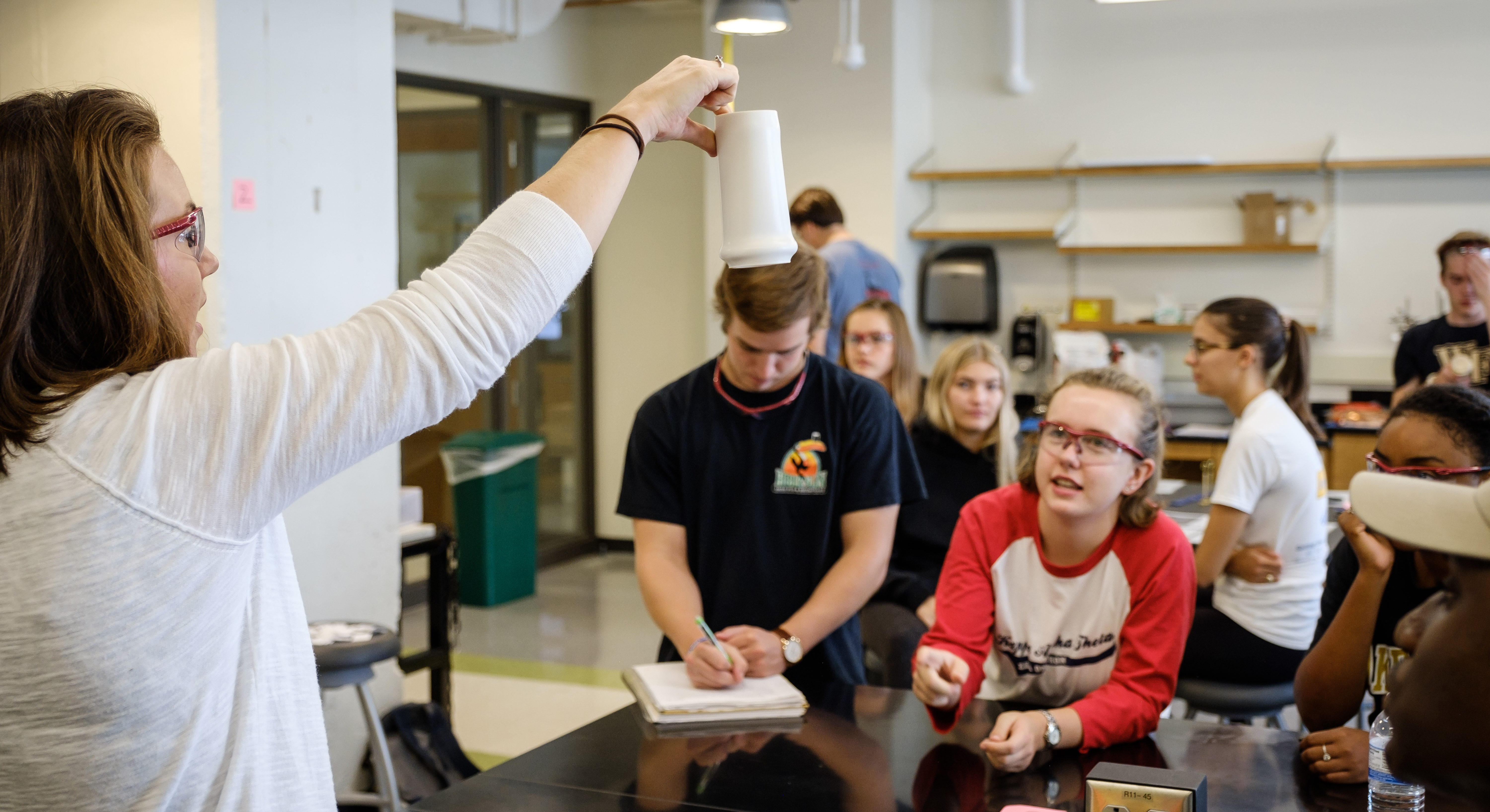 Our Vision
Our vision is to cultivate graduates who are true liberal arts engineers, embodying the Renaissance mindset. Our liberal arts engineers are:
Leaders and agents of change
Active seekers and creators of knowledge
Empowered with the engineering fundamentals and the breadth of an exceptional liberal arts education
Adaptive experts
Innovators who embrace inclusion, diversity, and equity
Fearless in the face of complex problems
To achieve this vision, Wake Engineering must embody and model these attributes at every level, including our staff and faculty.
For More Information
Are you interested in learning more about our vision for the Department of Engineering or the B.S. Engineering degree at Wake Forest University?
Connect with us at:
---
Our Focus on Culture
As a program, we celebrate our values of Empowerment, Integrity, Inclusion, Compassion, Growth, and Joy. These values inform and influence every aspect of who we are, what we do, and how we do it, from our classroom environment to our undergraduate program to our expectations for how we treat each other. Embracing our values is central to delivering our B.S. Engineering curriculum and the culture that we have cultivated within our Wake Engineering community.
One tangible and extensive element of this work is our program's dedicated effort to infuse entrepreneurial learning with character development opportunities throughout the curriculum, supported with ideas and collaborators from within the Kern Entrepreneurial Engineering Network (KEEN), a part of the Kern Family Foundation. The particular elements of character, which broadly include intellectual, performance, civic, and moral virtues, offer a distinctive approach to help our engineering students cultivate in themselves purpose, responsibility, service, resilience, curiosity, creativity, humility, honesty, justice, courage, and practical wisdom. In Wake Engineering, we believe that this is especially important because many of our engineers will go forward to significantly impact the culture of the engineering profession. How they impact that culture, in turn, impacts how the engineering profession engages with and impacts humanity. Learn more.