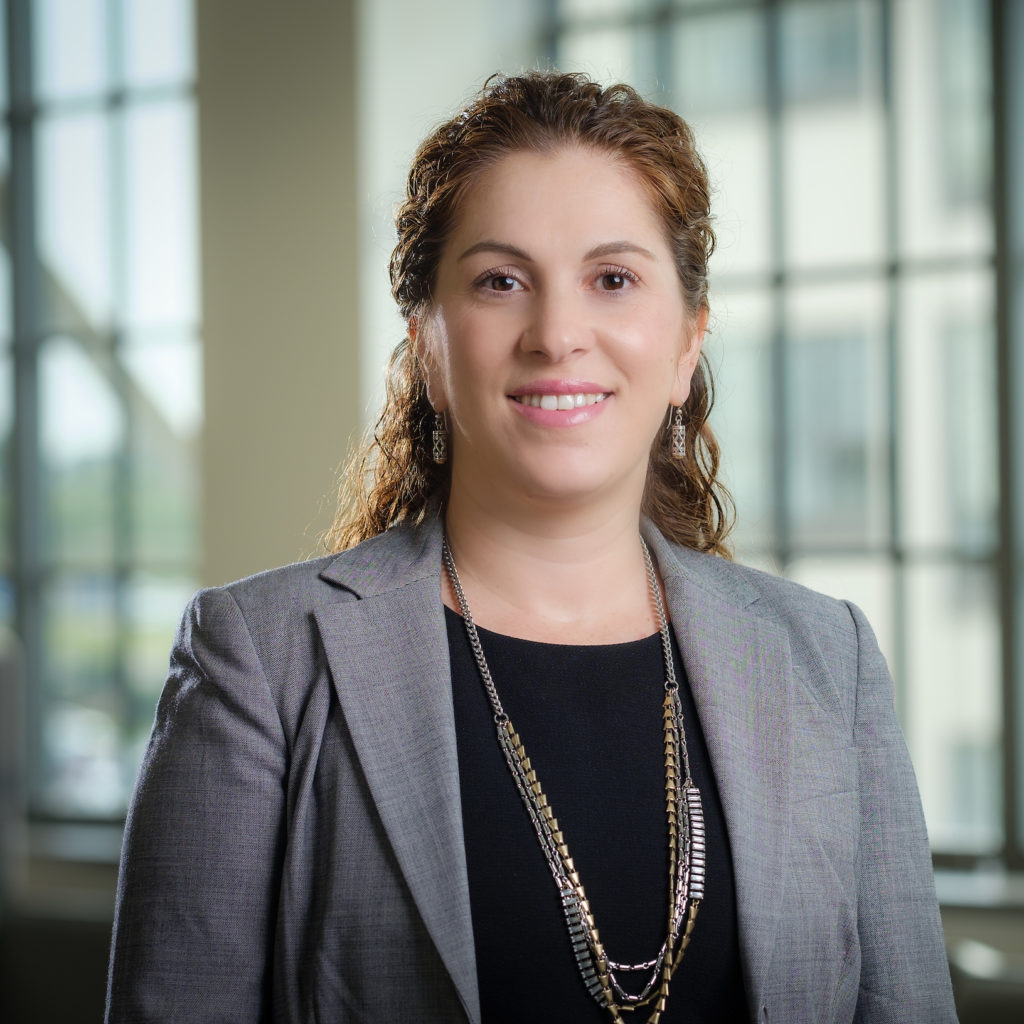 Olga Pierrakos, PhD
Professor
Founding Department Chair (2017-2022)
Phone: 336.702.1927
Office: 455 Vine Street, Bldg 60 South, Rm 1603
Education
Ph.D. Biomedical Engineering, Virginia Tech and Wake Forest University
M.S. Engineering Mechanics, Virginia Tech
B.S. Engineering Science and Mechanics, Virginia Tech
Dr. Olga Pierrakos served as the Founding Chair of Wake Engineering from 2017 to 2022, leading a shared vision of Wake Engineering to Educate the Whole Engineer with an unyielding commitment to Pro Humanitate ("for humanity"). Leading the build of Wake Engineering from scratch to achieving ABET accreditation (September 2022), she promoted Inclusive Excellence and a scholarly approach to teaching and learning, collaboration, and innovation. She empowered students and faculty to be agents of change. She promoted each student to define her/his own path within engineering and this was achieved through curricular flexibility and innovation (offering a core curriculum, five engineering concentrations, and an engineering minor) as well as partnerships with research labs and industry partners that enabled over 50% of students to pursue undergraduate research, over 70% of students to complete internships, and over 50% of students to participate in study abroad. She expected pedagogical innovation through student-centered approaches including project-based learning across the curriculum and built innovative and strategic partnership across the university and with the community. She empowered the faculty and staff to embody the teacher scholar model and excel as educators and scholars. Under her leadership, and overseeing the hiring of over 30 faculty and staff (full-time and part-time), Wake Engineering was highlighted for the unprecedented diversity of the student and faculty body, representing gender diversity, racial/ethnic diversity, and disciplinary diversity – the result of an inclusive and innovative culture.
Dr. Olga Pierrakos conducts research in biomedical engineering (cardiovascular, medical devices), sustainable energy systems, engineering education research (engineering identity, complex problem solving, motivation, ethics and character, project-based learning, etc.) and has worked with scholars in psychology, humanities, social science, business, medicine, law, etc. Anyone wishing to do research with Dr. Pierrakos can email her directly.
Under Dr. Pierrakos's leadership, Wake Forest University and Wake Forest Engineering became the first North Carolina university to join the Kern Entrepreneurial Engineering Network (KEEN). Dr. Pierrakos is the Principal Investigator of the Kern Family Foundation KEEN award, titled "Educating the Whole Engineer: Engineering Fundamentals, Character Development, and Entrepreneurial Education." In building WFU Engineering and executing the work under the KEEN award, the department has collaborated with colleagues across Wake Forest — the College of Arts and Sciences, Program for Leadership and Character, School of Medicine, School of Business, School of Law — and across the Winston Salem community to infuse elements of character development with a deep connection to the entrepreneurial engineer's mindset into the undergraduate program. Learn more about Wake Engineering's character development work and explore Engineering Unleashed, powered by KEEN.
Publications
Find me on Google Scholar
Anyone wishing to do research with Dr. Pierrakos can email her directly.